Health & Life Insurance

Health & Life Insurance

branch
Movo can help you with your Health & Life Insurance
Our expert advisers can help you plan for the future by arranging protection insurances to make sure the people you love are cared for even if the worst should happen as well products that will cover private medical treatment for You, your family or your business. There is no set products or amounts we recommend, each insurance policy is arranged bespoke for your needs and assistance provided by expert advisors.
Get a Quote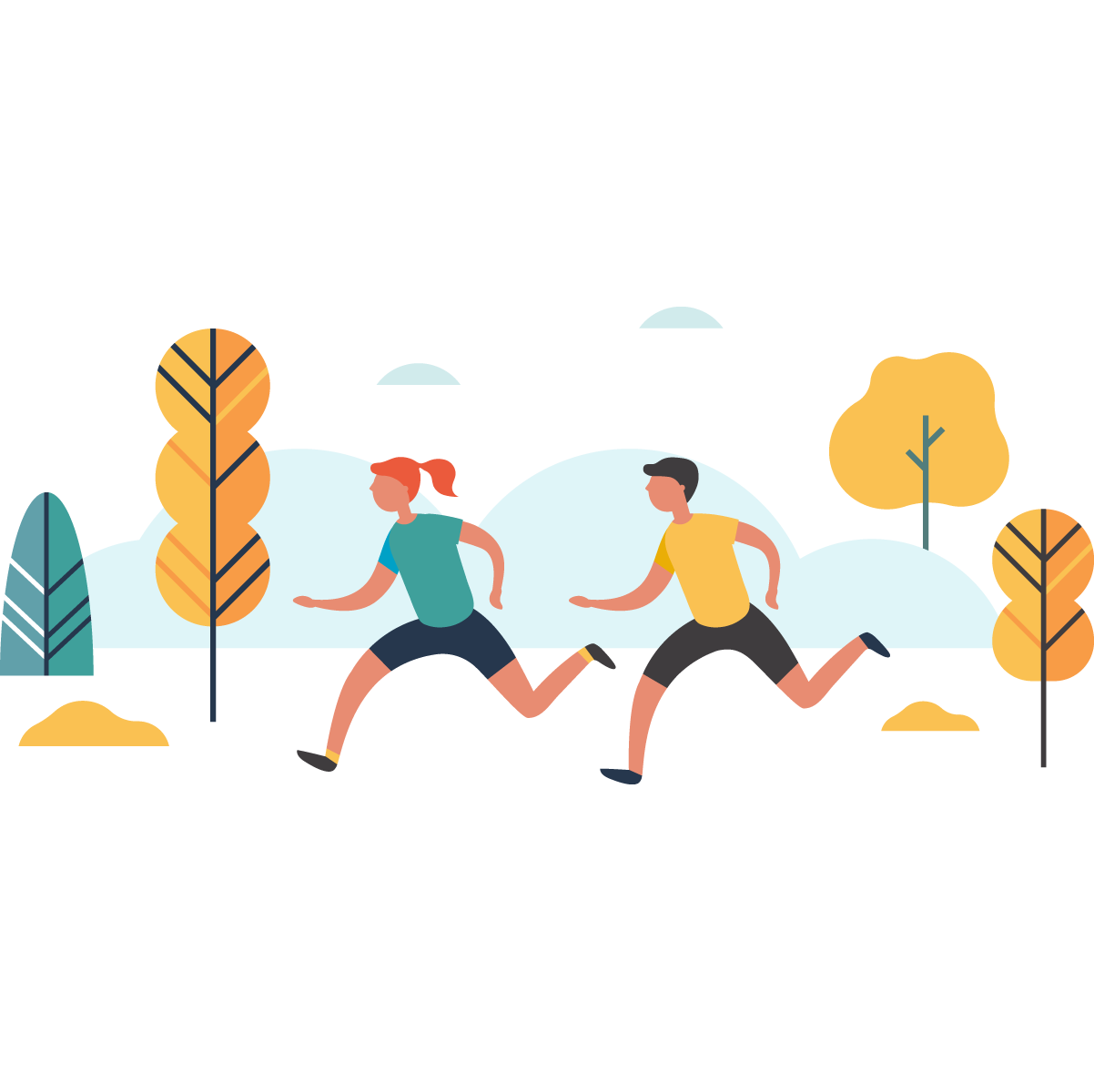 Let us help you find the best value Business Insurance, using Movo means you can rely on the following: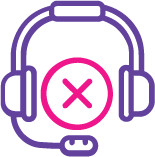 Not a call centre
When you approach us, we will act as your agents and are here to exclusively look after your best interests. Our staff are all trained professionals with no need to use a call script: every call with every customer is a genuine conversation.
Movo are traditional insurance brokers. Wherever possible, we will meet our clients face-to-face. All our sales are advised, and we pride ourselves in the ability to tailor cover and cost to suit your needs.
Pay the right price and not a penny more
We recognise that the cost of insurance is a major concern for all clients.
Choosing an independent broker like Movo means that you will always receive impartial advice. We are not tied to either any group of insurers or any individual providers. When you instruct us to quote or act as your brokers, you will have the reassurance that we can approach any one of the 400 providers that we have access to and put forward the best value deal for you.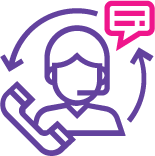 Support when you need it
Brokers act as your claim advocates when something goes wrong. Most people will never have an issue with their policies, however, if a dispute were to arise, having an independent agent to support you may prove to be invaluable saving you time, stress, and money.
At Movo we have an in-house claims team that is passionate about trying to help our clients when they need us most.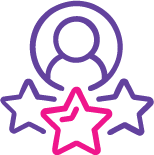 Our staff are experts
When you call Movo you can expect to have a normal conversation with people that will remember your name.
Our staff are experienced, seasoned professionals and Movo is committed to achieving the requirements set out by the Chartered Insurance Institute for Chartered firms that requires all advising staff to hold a minimum level 3 qualification meaning you can be sure you are dealing with professionals.
People we have helped arrange cover for include:
Businesses setting up new medical schemes for their management
Individuals looking for better premiums on the personal private medical policies
Market comparison for established business scheme's
Getting a Quote from Movo is easy
The fastest way to hassle-free quote would be to submit your current
insurance schedule or renewal invitation here. Alternatively, you can request
a call back or give your local office a call.
Upload Schedule
5.0 out of 5.0 stars
Well informed and knowledgeable people who go out of their way to find the best deals for their clients. They have managed to save us a great deal of money whilst negotiating an even better policy. We would recommend their services to anyone
Fiona Taylor
Sym French polishers
5.0 out of 5.0 stars
A friendly and professional company. Very efficient and nothing is too much.
Joanne Taplin
Service Master London
5.0 out of 5.0 stars
Movo Insurance has helped our company get good insurance deals over several years and recently negotiated a claim settlement that looked hopeless at first. They worked hard for our company. We will continue to rely on them for insurance!
Krisztina Heathcote
Ize
5.0 out of 5.0 stars
Movo Insurance is undeniably the most proactive broker we have ever used.
Luke Wesserly
Sym French polishers
5.0 out of 5.0 stars
Brilliant - personal, friendly, efficient. Got me better cover for a lower price; took the time to explain why it's better to talk to a person rather than just search online. 100% happy!
No Nonsense Tech

Frequently asked questions
What is Private Medical Insurance
Also known as "PMI" or "Health Insurance", Private Medical Insurance pays for the cost of medical treatment obtained outside of the NHS system i.e. in private hospitals, Outpatient Clinics, Consulting rooms and Therapists. The level of cover can vary from insurer to insurer and from one policy type to another. Be sure to seek advice or research carefully the different options available to ensure you purchase the right cover for your requirements.
This is a rare type of underwriting and many insurers do not offer this type of coverage.
Benefits will not be available for treatment of any condition suffered if you had symptoms, medication, treatment or advice in connection with that condition in the five years before the start of your policy. However, after a set period (typically two consecutive policy years) the insurer will cover a pre-existing condition, even if it has recurred during the aforementioned set period.
Why should I buy Private Medical Insurance
The most important thing to note is that PMI cannot provide emergency care. This is definitely an area where you will use the NHS even if you have Private Health Insurance. However, PMI is great for non-emergency medical treatment as the wait time to see a Doctor, have diagnostic tests done and ultimately receive care is typically far quicker than that available from the NHS.
Amongst its many benefits, PMI gives you access to a private room for your post operative recovery with a private en-suite and even Sky TV so you can recover in comfort and have your friends or family visit you in an environment where you are not restricted to the waiting times set by the hospital.
Where can I use PMI
There thousands of facilities where you can enjoy the benefits of this policy. From city centre to urban areas, you will always find a private hospital or clinic within a few miles of your home or work place.
Is PMI expensive
There is no doubt about it, to many, PMI is a luxury product and the costs are unjustifiable given that one can receive free treatment on the NHS. However, to those who have PMI, it is worth every penny. The ability to access medical treatment for you and your family at a time and place convenient to you is priceless.
Ultimately, when broken down, the cost of PMI does not have to be more than a few pounds per day and if your budget allows it, it is certainly a benefit that can prove invaluable when you need it the most.
What does PMI cover
Like most other insurances, Private Medical Insurance is designed to return you to the state you were in prior to needing to make a claim i.e. to cure you of your medical ailment leading to a claim. Such claims could include heart attacks and heart bypasses, ligament tear, back pain, shoulder rotator cuff repairs and many more.
In order to cure such ailments, one would need to see specialists, undergo test and pathology, receive scans and imaging such as MRI or CT and possibly undergo surgery in a private hospital. As you can see, there are lots that can be covered under your PMI policy.
Unfortunately, many medical issues have no known cure e.g. Alzheimer, Diabetes, Asthma and Irritable Bowel Syndrome. Such conditions are known as chronic and non-curable. Whilst the insurer will pay all costs associated up to point of diagnosis of a Chronic condition, payment will more than likely cease once a Chronic diagnosis has been confirmed by your Specialist Physician.
What is Full Medical Underwriting (FMU)
When applying for coverage under this arrangement one must complete an application form detailing medical history. The questions are based on the last 5 years medical history and will ask for further information on medical conditions, treatment and any medication prescribed. This will then be assessed by an underwriter who may choose to exclude certain conditions giving you a personalised certificate detailing this.
What is Moratorium (Mori) Underwriting
Moratorium underwriting has become more popular in recent years due to the ease of enrolling without an application form and the possibility of exclusions not being permanent. Under the moratorium clause treatment will not be available if:
The insured person had symptoms of, medication or treatment for or advice about such an illness or injury within five years prior to entry of the policy.
There has not been a clear two year period since date of entry during which the insured person has been free of medication, treatment or advice about said illness, injury or its known symptoms.
Continued Personal Medical Exclusions (CPME) Underwriting
This form of underwriting applies to individuals who currently have private medical insurance in place. If a group as a whole or and individual were to transfer to a new insurer on a CPME basis the new insurer will not impose new exclusions on the policy, however all existing exclusions will remain.
This is common when individuals transfer from insurer to insurer, the certificates are sent to the new insurer disregarding the need for any application forms to be completed.
CPME transfers will be subject to certain transfer criteria which differ from insurer to insurer, however can be considered for all types of underwriting advised in this page.
Fixed Moratorium (Fixed Mori) Underwriting
This is a rare type of underwriting and many insurers do not offer this type of coverage.
Benefits will not be available for treatment of any condition suffered if you had symptoms, medication, treatment or advice in connection with that condition in the five years before the start of your policy. However, after a set period (typically two consecutive policy years) the insurer will cover a pre-existing condition, even if it has recurred during the aforementioned set period.
Medical History Disregarded (MHD) Underwriting
This is type of underwriting exclusively for group schemes over a certain number of employees – typically 15. As the name would suggest, under this type of policy the insurer will not limit the plan by way of any medical exclusions. The only limitations that remain are therefore the exclusions of the insurer as per its standard policy terms and conditions.
Typical PMI exclusions
it is always worthwhile taking time to understand your policies exclusions as each insurers will vary from another's. Your broker can assist you with this.
There are however a handful which are very much universal across all insurers, these are:
existing conditions. Any medical condition which existed prior to your inception date will be excluded from any future claims. The exception being any medical issues that have been disclosed and accepted by your insurer or those that will be covered by virtue of your underwriting type
Chronic conditions. Private medical insurance is there to out you back in the state of health you were prior to making a claim and thus by definition, the insurer will only pay for curable conditions. A Chronic (or non curable) condition will be excluded. The only exception is Cancer
Routine maternity. However, most insurers will pay for complications of pregnancy in a private hospital. Such conditions could be c-section or a breach delivery
Treatment that is not accepted by the NHS. Basic private medical insurance policies will only fund treatments that have been approved by the National Institute of Clinical Excellence (NICE) and are available within the NHS. The reason is cost – NICE tends to reject drugs that are very expensive for the benefits they provide. More comprehensive medical insurance policies will pay for non-NICE approved treatments as long as they are approved for use in Europe or the USA, but the premiums are higher.
Emergency treatment. In most cases, private hospitals do not have intensive care units or high dependency units so, if you need emergency treatment after a road accident, a heart attack or after developing a ruptured appendix, your surgery will usually take place in the NHS. However, if you are admitted to the NHS as an emergency case, for example with acute appendicitis, your policy may cover you for a private room or private ward in the hospital
Other exclusions. Generally, private medical insurance will not cover you for:
problems related to drug or alcohol abuse.
HIV or AIDS.
fertility treatment or normal pregnancy.
cosmetic surgery or sex reassignment.
corrective eyesight surgery (eg LASIK)
injuries that are self-inflicted or result from dangerous sports or pastimes.
Anything not specifically listed on the policy.
What is a chronic condition
A disease, illness or injury that has one or more of the following characteristics:
It needs ongoing or long-term monitoring through consultations, examinations, check-ups and/or tests
It needs ongoing or long-term control or relief of symptoms
It requires your rehabilitation or for you to be specially trained to cope with it
It continues indefinitely
It has no known cure
It comes back or is likely to come back.
Can I use my PMI overseas?
It is unlikely that your private medical insurance will cover you if you fall ill abroad, although naturally this varies between policies. It would simply be too costly and too complex for providers to cover the cost of treatment in other countries. Even the policies that do provide cover abroad will only pay for emergency treatment and a few days of hospital stay.
There are several options available for covering your medical treatment needs abroad such as Travel insurance, EHIC card or International medical insurance cover.
Can employers pay for employees PMI?
Yes! Private healthcare cover can be an attractive benefit for recruitment and retention of staff. It offers swift access to private medical treatment if employees are faced with illness, which can mean less time off work, a more productive workforce, and cost savings for the business.
In some instances it can even be beneficial from a tax perspective, for businesses to take out a business private healthcare plan rather than a personal one, as you may also be eligible for tax relief.
But don't forget, when you offer private healthcare cover to your employees as a benefit, it will have certain tax implications for you and your staff.
How to make a claim on your PMI policy
It is important to claim in the right way, and in the right order, or you could face a personal liability for things you thought would be covered. All claims must be pre-approved by your insurer in advance, and you cannot simply go ahead with treatment assuming they will retrospectively approve the cost and reimburse you.
You should contact your private medical insurer as soon as your GP tells you that you need a referral to see a consultant. This way you can make sure that the condition is covered, and that you are using a consultant and clinic that are approved by your insurance company and whose rates are covered by your policy. Your policy details, welcome pack, or the insurer's website will tell you their claims procedure, including phone numbers, downloadable claim forms and claim forms you can complete and submit online. It cannot be emphasised strongly enough the importance of following the set claims procedure if you want to make a successful claim.
Will cancer be covered by my PMI policy?
It is certainly possible to buy a private medical insurance policy that covers you for cancer diagnosis, treatment and aftercare. These comprehensive policies tend to be at the higher end of the price range for health insurance. Different insurers offer many different policy variants allowing you to be flexible on costs.